Industry Solutions
—
For more than 10 years, we have focused on the design, R & D and manufacturing of cooling fans and provided cooling solutions for customers
Why Choose Us
—
For more than 10 years, we have focused on the design, R & D and manufacturing of cooling fans and provided cooling solutions for customers
Complete Variety
One stop shopping, saving time and cost
Direct deal
Provide customers with cost-effective fan cooling system, saving customers every penny
Technical Support
Respond in time, provide samples in 1 day, and deliver quickly in 3-7 days
Perfect Service
Respond in time, provide samples in 1 day, and deliver quickly in 3-7 days
Tell us your needs, and we will provide you with customized product solutions
OEM / ODM:18820778627
About Us
Guangdong qihengda Technology Co., Ltd. is a new brushless motor product related enterprise in Guangzhou, Guangdong Province, with a registered capital of 1million yuan. The registered trademark is yoy, and qihda has passed CE, ROHS, UL and other safety regulations certification; It has passed ISO9001 quality management system certification. It is mainly engaged in the R & D, production and sales of medium and high-end brushless fans, cooling fans, DC blowers, micro fans, AC fans, waterproof fans and hydraulic long-life fans. The product categories include axial flow, centrifugal and constant flow. The application directions include micro fan field, silent fan field, waterproof fan field, high-power and high-voltage field, long-life field and other ventilation and heat dissipation fields.
Read more >>
News
—
For more than 10 years, we have focused on the design, R & D and manufacturing of cooling fans and provided cooling solutions for customers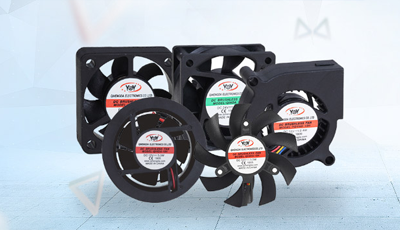 Popularization of the definition of cooling fan
2022-08-03
---
Cooling fans, English name: Cooling fans. The technology and performance of cooling fans have fully reached a mature stage, and new technologies are constantly emerging. The size of the fan is from 8mm to 280mm, the voltage is 5V, 12V, 24V, 48V, 110V, 220V, 380V, and the shape is square, round, olive, etc.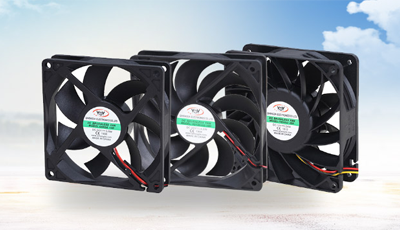 The popularization of the definition of DC fan
2022-07-27
---
Over DC voltage and electromagnetic induction, the electrical energy is converted into machinery to drive the fan blades to rotate, collectively referred to as DC fans. working principle Simply put, depending on the continuous switching of the coil and the IC, the induction magnetic ring drives the fan blade to rotate.